Welcome!
Geckos on the Beach started out with one little crested gecko that packed a lot of personality in a tiny little body. His name was Katoom. After about a year of learning how to care for the funny little critter, I decided to get another one, a red girl named Sallymander. Soon enough we had some eggs, and babies started hatching! Keeping geckos has been a major passion in my life. I strive to educate about these little critters and do my best for the happiness of my geckos and the folks who decide to take on a baby from me. I've been revamping our genetics and changing projects, so keep an eye out for some killer pairings, some different and exciting species and as much information as I can possibly provide in caring for them.
Welcome and enjoy your stay!
Rachel


Powered by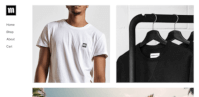 Create your own unique website with customizable templates.